Kensington Church 3D Visualization: From Concept to Virtual Reality
Our collaboration with Kensington Church truly showcases our expertise in 3D architectural rendering. Before the Traverse City campus (formerly "Bay Pointe Community Church") was brought to life, it began as an idea—a concept. Through our detailed 3D Visualization process, we transformed their original conceptual sketches into a detailed, lifelike preview – such as it was way back then!
Here is a site plan we created for them during the planning stages in 2004: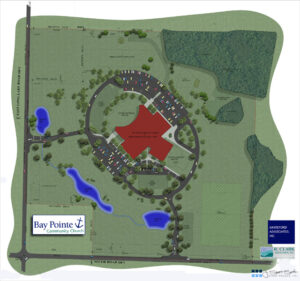 This virtual tour lets you step inside the intricacies of the design. As you navigate through, remember: each detail, from the towering ceilings to the placement of each window, was once just a thought. Through 3D visualization, we brought clarity to these ideas, providing the church with a clear vision for construction and design refinement. You can see a few of those images from 2006 below.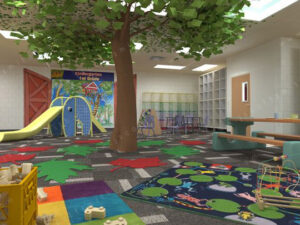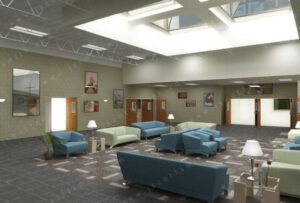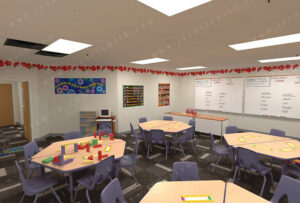 These images hold up fairly well for their age, but we've come a long way! For those interested in the history of BayPointe Community Church, you may enjoy this flashback to their church capital campaign from 2006. (Kairos Productions produced the video, while we provided the CG portion.)
Not only does our work aid in the construction phase, but it also provides stakeholders, future patrons, and the broader community with a glimpse into the future of their shared space. The beauty of our Kensington Church 3D Visualization isn't just in its accuracy, but in its ability to inspire, inform, and engage.
While our primary expertise is in 3D architectural renderings, this virtual tour stands as a testament to our multifaceted capabilities. It complements our core services, ensuring our clients have a comprehensive suite of visualization tools at their disposal.