WE ARE 3D ARCHITECTURAL RENDERING EXPERTS
Our 3D Architectural Visualization & Rendering Services
Close your eyes, and imagine that you're standing in the middle of a dream home. What does it look like? Visualizing your project helps bring it to life, and that's what we're here to help you do with our dedicated team of specialists who are able to create realistic 3D architectural renderings of just about anything you can dream of. Seeing is believing, but having a 3D render of your home or other project is a great way to ensure accuracy as well.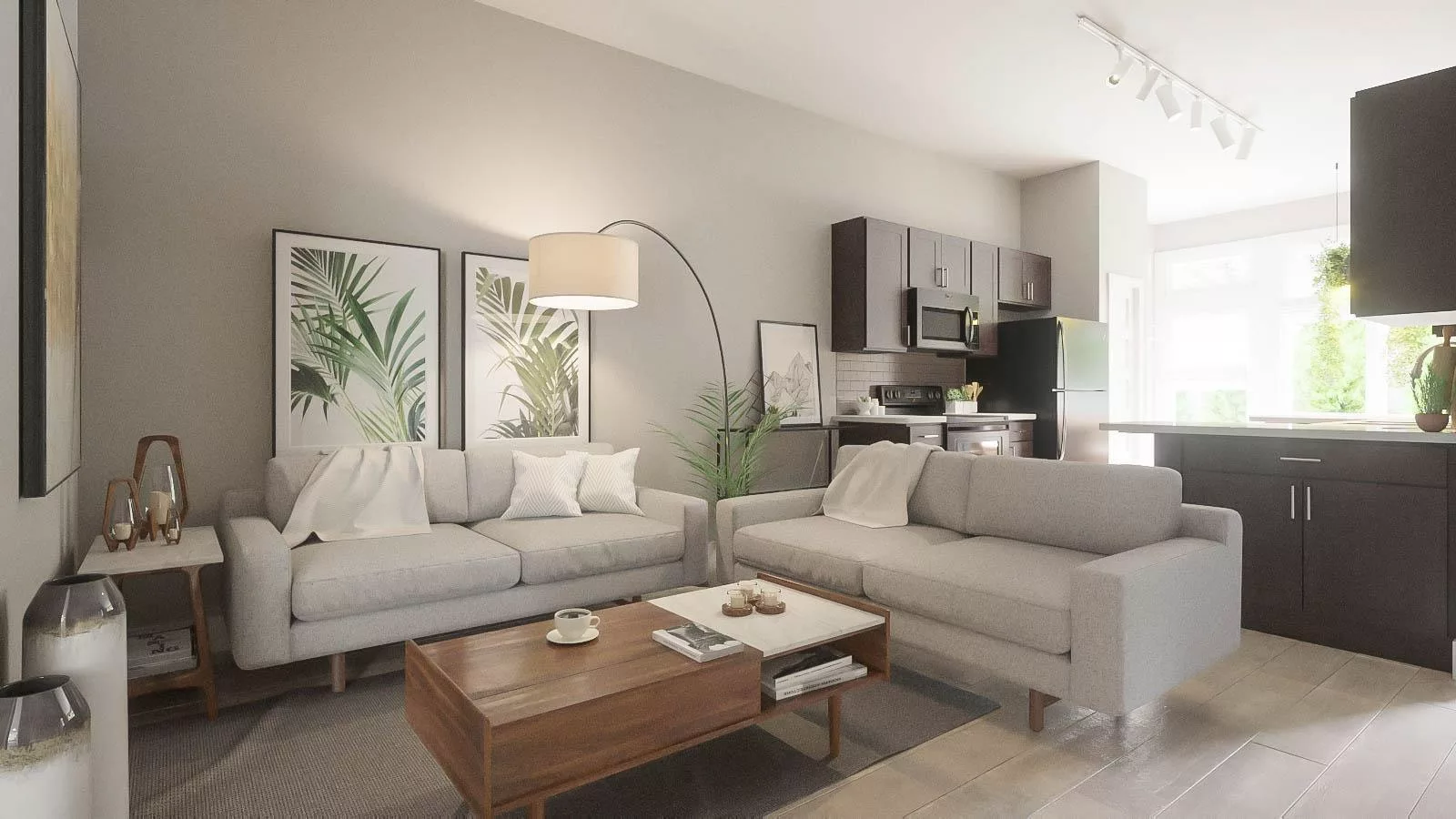 Our 3D architectural rendering services help to eliminate bad ideas so only the best ones get built. We believe that everything should be just right when it comes to your build. We know that you're likely to only build your project once, so you want to get it right. A high-quality 3D architectural rendering is the key to the perfect project.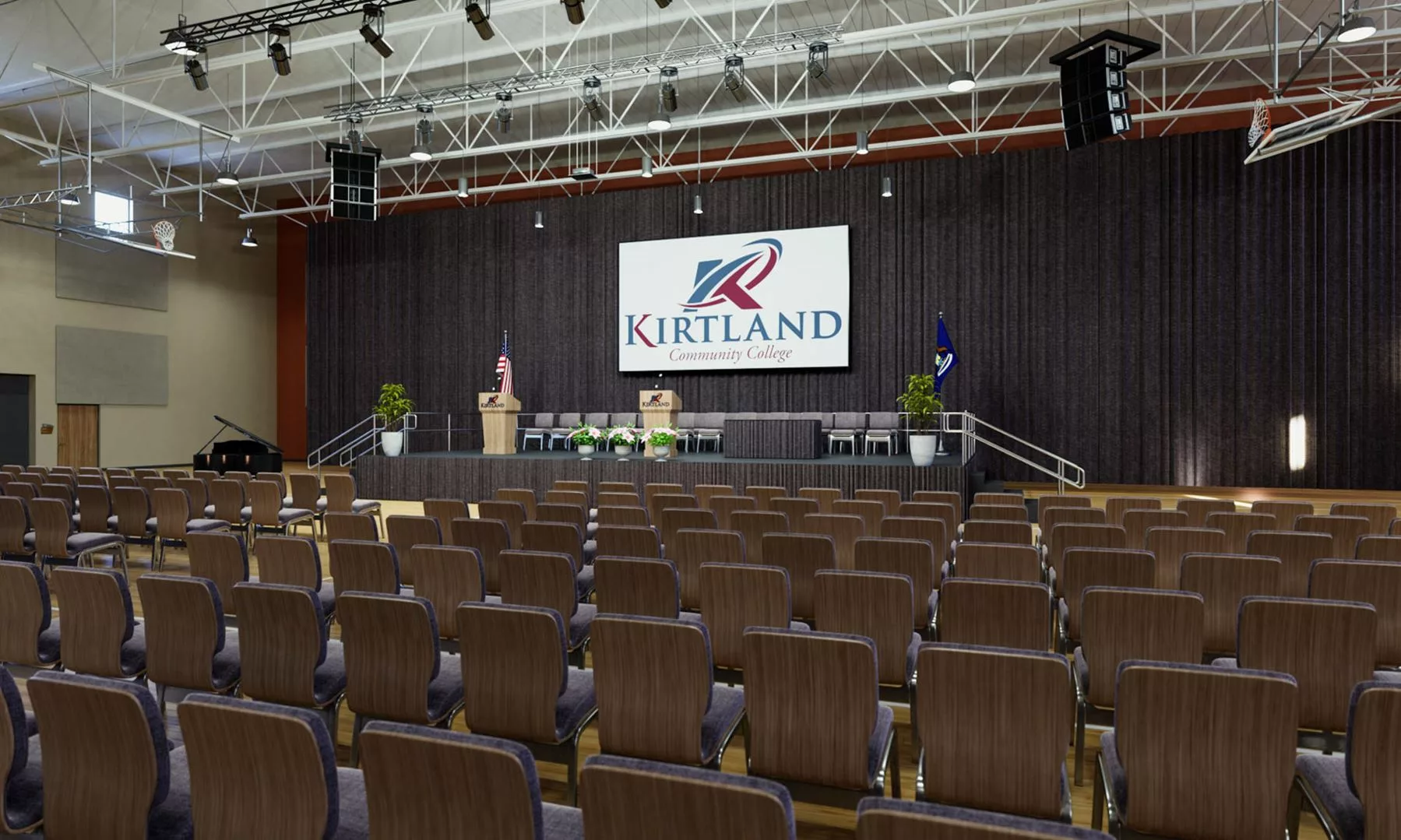 Whether you're looking for a 3D rendering of exterior house plans or a 3D rendering for interior design, we're here to help. With over twenty years of thrilled and satisfied clients, our 3D architectural rendering services are some of the best in the business. We help you make your dreams come true, from window trim to the choice of flooring. We want you to have a beautiful finished product that you can be proud of. Let us show you what we can do – your perfect project is waiting.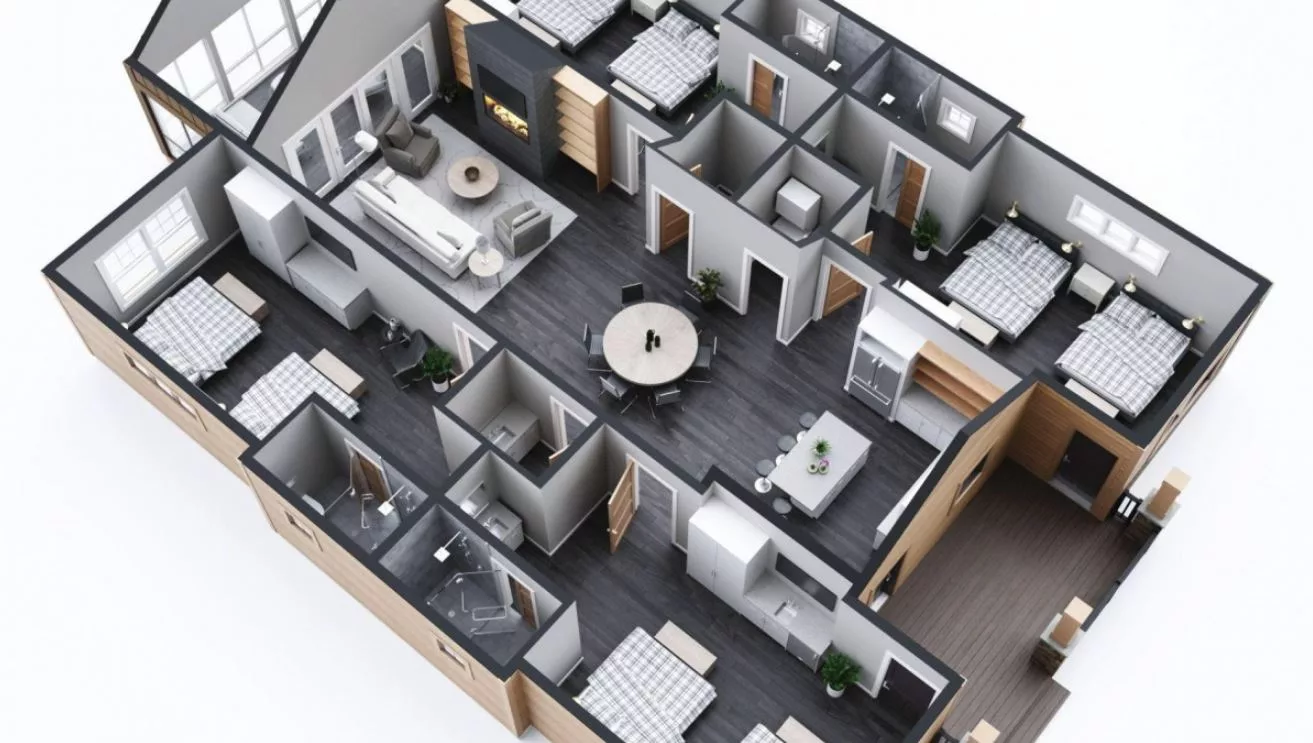 Whether you need complete 3D rendering services or just help with the details, we're here to handle it all. From the fine print to the big picture, we cover it all, nationwide. From 3D renderings in Utah to architectural 3D renderings in our home state of Michigan, we can help you design a house wherever you call home. But that's not all, we can help you design your next yacht club, your next hospital, your next hotel, or whatever else you can dream of. The possibilities are endless!

But why choose 3D? What makes our 3D rendering services the best? Read client testimonials below and see for yourself. Then give us a call to discuss your project. Because your design is too important to get a single detail wrong.
PROVE THE CONCEPT
Every project starts somewhere. Sometimes you have a thought, some sketches, or even a basic 3D model, but you need it fleshed out. Some preliminary concept renderings can help you explore the shapes and shadows to see whether that idea will work. As one of the best 3D architectural rendering companies, we can help you get the ideas out of your head and into the world.
DEVELOP THE DESIGN
The design visualization stage is where you fall in love with your project. Tweak the layout, redo the landscaping, and even knock out a wall. We're here to help you create the design of your dreams. So go ahead, and try a new color. The combinations of finishes, fixtures, and furnishings are endless. This project is your home improvement show and you're in charge.
Show The World
Your design is perfect and it's time to tell the world. This is the juice your capital campaign needs. This is what your marketing team wants. This is what the community expects. A high-quality architectural 3D rendering shows the public exactly what you're planning in a way that needs no further explanation. Don't show up to plate without a bat and expect to hit a home run. 3D renderings help others visualize the goal, creating excitement and approval.
We Do More Than High-Quality Architectural 3D Renderings
If your project already exists, we can help you too.
COMMERCIAL TOURS
VIRTUAL WINDOW SHOPPING
Let your customers browse your merchandise, pick their favorite table, get comfortable with your layout, or pick the venue that is right for them – all before they even visit your location. Get your place online now.
RESIDENTIAL TOURS
HASSLE-FREE SHOWINGS
No one wants to drive to dozens of houses that they will hate. When buyers take a self-guided tour online, they find the house they want, their realtor makes more sales with less work, and everybody spends less time in a car. What's not to love? Our virtual tours are just like being there
3D SITE ANALYSIS
CRAZY LEVEL-OF-DETAIL
Document more than you ever dreamed. As-builts. Construction documentation. Thermal scans. Orthophotos. Point clouds. If you recognize any of these phrases, we should talk. We offer infrared and laser scanning, drone photogrammetry and more to digitize the real world.