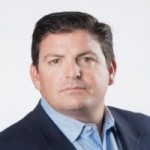 I had the pleasure of working with Scott as we designed and created a "virtual tour" DVD and movie for our latest development, Bella Terra of Gulf Shores (www.bellaterraRVresort.com). It was a pleasure working with Scott and it would be a pleasure working with him again. I would highly recommend Scott to friends and associates who have a need for his professional services.
EVP Business Development
Sagebrush Realty Development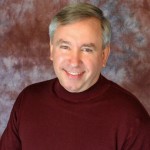 I've had occasion to use Scott on three different, major projects for residential home builders in Fort Collins, CO. The marker-style technique I desired was a unique style to Scott at the time, yet he and his staff stuck with it through many, many iterations to give me in the end, exactly what I wanted, while honoring his original price quote. I will be back to Scott for additional projects.
Advertising Development Services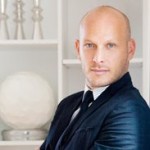 The Inman Company has retained the services of J. Scott Smith Visual Designs, Inc. on several occasions. Scott and his company computer rendered a kitchen design in "photo real" for a very prestigious contest that my company entered in New York. Scott listened with precision and followed every detail upon command. The Inman Company had the privilege of retaining Scott's company once again for our annual, highly visible Ugly Kitchen Contest which awards a $35,000 dollar kitchen contest in Northern Michigan to one lucky winner. Scott's "photo real" rendering was displayed on major television networks and editorials statewide. I consider Scott to be a personal friend and would recommend his services to anyone that wants not only professionalism but an uncompromising work ethic.
President
The Inman Company
I wanted to provide a more formal thank you for your recent renderings and modeling of our new Celebration II theater seat. The movie trailer has provided an impressive way to unveil our product. This, as well as the still images, provides a convincing photo-realistic representation of the product lines from all vantage points.
In addition, I feel your interior visualization service provides an effective and vital tool to churches trying to better use their space.
We have new product innovation on the near horizon that will require your services as well. We look forward to working together with you on those future projects. In the meantime please feel free to send anyone our way for a reference.
Vice President / Sales
SERIES Seating
Utilizing the talents and technologies of J. Scott Smith Visual Designs now allows our clients to experience and visualize the dynamics of their project during actual design development.
The nuances of form, space, movement, sequence and sunlight can be communicated through a live interactive design forum from anywhere in the world.
Scott's service brings the architect, designers , engineers and clients together in a way that creates design synergies and efficiencies that can substantially shorten design development time lines; strengthen mutual understanding of design intent, and facilitate a far more effective build process.
Principal
Environmental Artists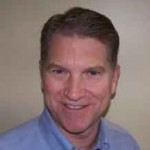 I wanted take this opportunity to thank you for the work you did on our conceptual architectural plans for the Sugar Beach Villas in Traverse City Michigan. The rendering you did really helped in our marketing material. The computer model helped establish our internet based marketing months before we were able to use actual photos of the project. Your ability to take the architects plans and put it into a 3-d model was fantastic. Thanks for all of the effort you put into making our marketing effort successful. I will contact you again in the future when we have a project.
Chief Executive Officer
LaBelle Management
I will be pleased to recommend your services to developers that want to create their product before they break ground. Your talent in creating a virtual "Sapphire Shore" for us to use in marketing before we broke ground was amazing. Our finished product is almost exactly like your renderings. Thanks for your help, Scott. We will be talking to you when Crain Hill LLC starts its next project.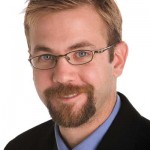 Our clients' expectations are always exceeded with the graphic quality and realism of the renderings provided by J. Scott Smith Visual Designs, Inc.. Our office is continually impressed by their professionalism, efficiency and communication. We also appreciate the range of options we have from very sketchy massings to photo-realistic renderings. Scott and his team stay up to date on the latest technologies and services they can provide so there are always new delivery methods and techniques available for our consideration.
AIA
Environment Architects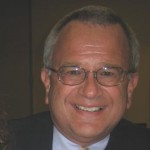 We underwent a capital campaign and building program several years back. This capability was not in the mainstream at the time, or at least our consultants were not aware of it. We ended up paying $6,000 for a physical model of the building that, while very nice, did not have the same impact as something that we could have put on our screens before service, on our website, or in our congregations' hands. It sat in the lobby for people to look at for a while, but since then it has occupied a large space in our storage barn serving as a reminder of what we could have gotten.
Pastor
Church of the Living God
Just a note to let you know how much we appreciate your expertise!

Your renderings have time and time again been instrumental in helping us to "close" building agreements. It makes such a difference when the customer is able to visualize a building with color and landscaping rather than a flat, black and white computer generated drawing!

Your renderings have become an important tool in our sales and marketing arsenal. Between renderings for construction signs, marketing flyers and sales presentations it has become clear that using your artwork has had a terrific impact on our sales success.

I would encourage anyone contemplating the use of one of your renderings to call me for a reference. Thanks and keep up the GREAT work!