3d Landscape Rendering Services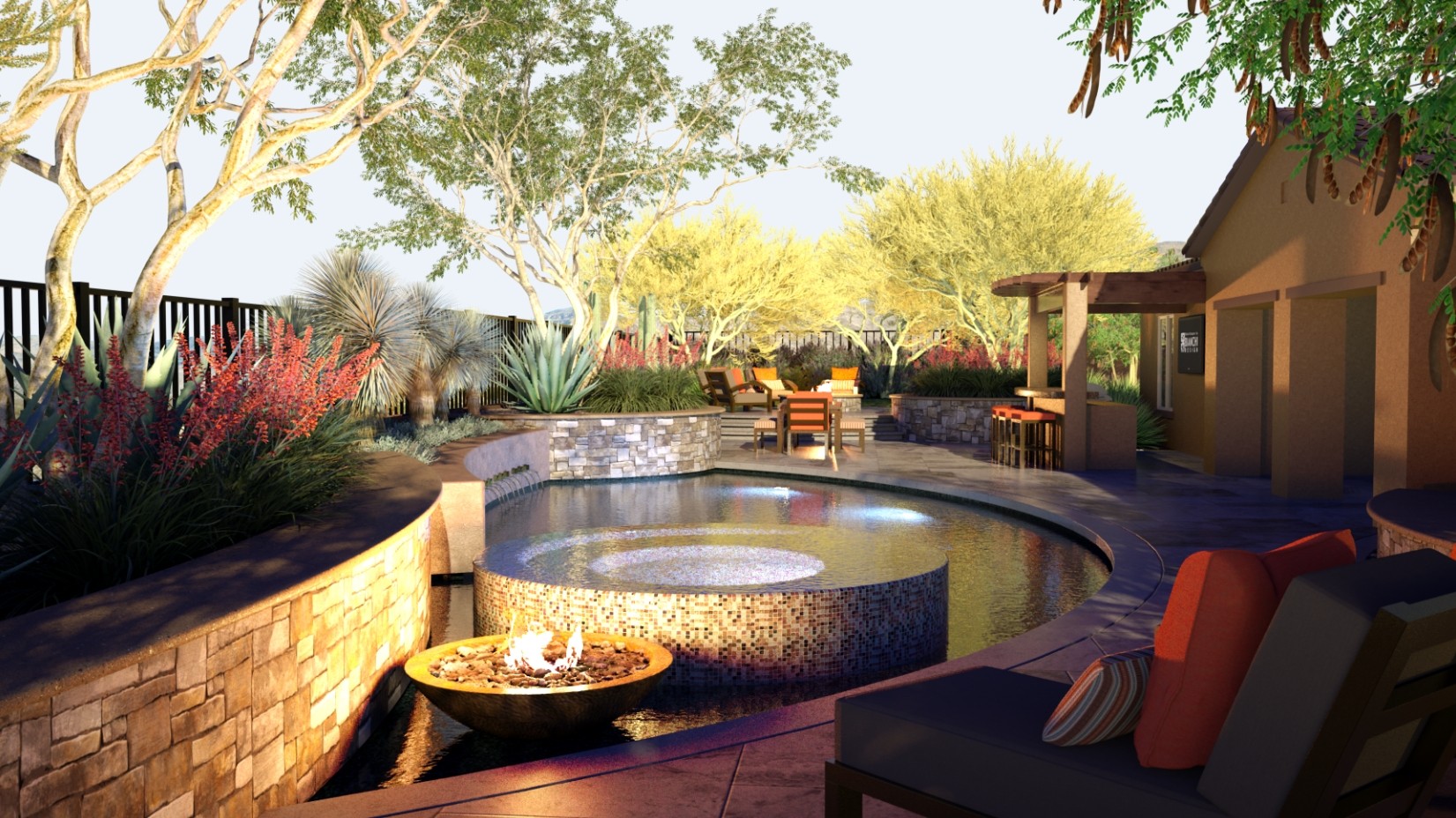 PROPER LANDSCAPE DESIGN IS VITAL
LANDSCAPE PLAN RENDERING
A dream home is only complete with dream landscaping. But a homeowner can have a hard time visualizing the final look based on a piece of paper. But with a landscape 3D rendering, it's a different story. To understand if those shrubs give enough privacy, if the driveway approach reveals the home properly, or if the flagstone is preferable to bluestone, you need the landscape architect's plans translated into a 3D rendering or video.
In the hands of a professional, 3d site plan rendering  can be an amazing tool for the homeowner. It can take their dreams and help to present them in a whole new way. With just a few clicks of the mouse, we can show them what their property will look like with different types of plants, hardscaping or lighting.
LANDSCAPE DESIGN ASSISTANCE
When it comes to landscape design, few things are as important as getting it right. Landscaping is more than sprinkling flowers around like glitter. The wrong plants or hardscape materials can be an eyesore for years to come. And worse is a bad layout that just doesn't work as well as it could. The outdoors surrounding a home should function as smoothly as the indoors. It should be a place that people want to be. A well-conceived site plan rendering in 3D, can help to avoid costly mistakes and make sure the property looks amazing for years to come.
We've all seen the abominations of haphazardly placed decks, pavers, and plants from big-box-stores. A landscape architecture rendering will show you the value of designing outdoor rooms that become destinations of their own. A well-executed master plan rendering delineates unique spaces – each with a specific function. And they should all flow smoothly and logically from one to the next, as well as perfectly integrating with your home's interior design.
If you don't have landscape plans, we can help with that too. Whether you have us do some simple framing of the lot, or you choose to have us connect you with a landscape designer, we can put a polish on your site that takes it over the top.
A MASTER PLAN RENDERING ENSURES NOTHING IS OVERLOOKED
GET THE FULL PICTURE WITH A LANDSCAPE RENDERING
The amount of questions that will be answered when a homeowner can see the landscaping design in context with their home and surroundings is astounding. Any concerns will be laid to rest, and potential changes can be made when you're still in the planning stage – not down the road when orders have been placed and the design is being installed.
Things like the height of a hedge, how much space should be left between the driveway and shrubs, if a pergola is too overpowering – all these questions can be answered with landscape architecture renderings.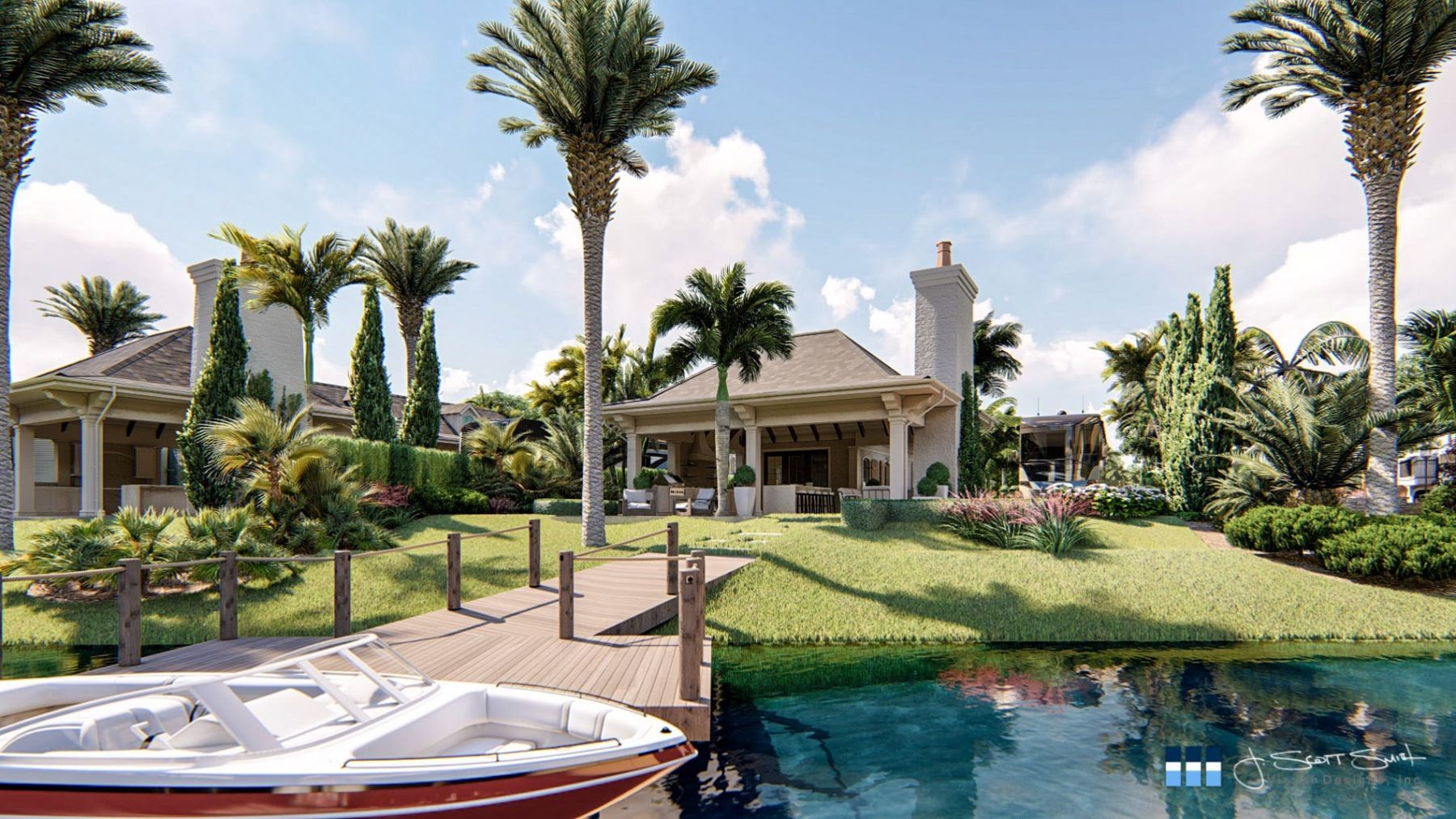 No Detail is Too Small
Things that may seem minor can have a large impact on the look and feel of your property. A landscape rendering will pick up on these details and help guide homeowners to make the best choices for their homes.
A well-executed 3D landscape architecture rendering  is an invaluable tool for homeowners. It can help to avoid costly mistakes, and help them visualize their dreams and your solutions.
A LANDSCAPE DESIGN RENDERING BUILDS CLIENT CONFIDENCE 
The bottom line is that you don't just want a moderately happy client, you want a thrilled client. One that gives enthusiastic referrals at what you delivered, not to mention your ability to stay on budget and on schedule. We can help you show off the very best in landscape plan rendering. Every time.
Call for a free consultation. We'd love to help make your next project your most successful yet.
1. Where to hire a landscape renderer for my firm?
You can hire a best landscape renderer you can contact  J Scott Smith Visual Designs Inc.
2. Which is the top company to outsource landscape architecture rendering?
 J Scott Smith Visual Designs Inc is the leading company of U.S to outsource landscape 3d rendering.