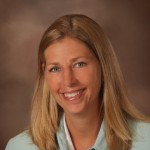 WHAT SERVICE!!!  Working with J. Scott Smith Visual Designs, Inc. is like working with an extension of your own staff – but better!  Always on time and on budget, the quality of work received is never anything less than great.  Working on a difficult project with a tight deadline and numerous open items, J. Scott Smith and his staff worked magic and made a building that was still designed in our minds a reality on paper.  I strongly recommend J. Scott Smith Visual Designs, Inc. as they are a firm you can trust to get the job done right.
LEED AP
ACAI Associates, Inc.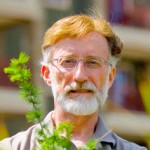 Just a quick note to thank you for the incredible work you did on our sales brochures and renderings for Tamarack Lodge.  I am still in awe how you can take a blueprint and turn it into reality for our sales materials.  Your technology is certainly better than trying to sell from blueprints and floor plans!  Our buyers still remark how exacting your renderings are even when viewed side by side with the real thing.  Also, your ability to reproduce exact colors for the interiors and exterior elevations helped immensely in helping us to find just the right color combinations.  This was such a highly visible project and your assistance helped us to produce a product we are all so proud of.  Thanks again for your talents, timeliness and undivided attention.
President
Tamarack Development Associates, LLC
Working with J. Scott Smith on a number of recent design projects has been a pleasure.  I am consistently impressed with the quality and promptness of Scott's work.  J. Scott Smith Visual Designs has broadened the scope of services that we can offer to our clients, and helped us attract good projects.  Whether the rendering is for a public presentation, design development, or the owner's marketing, J. Scott Smith's work makes us, as architects, look good.
AIA
Architectural Technology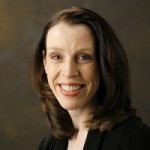 What I appreciate most about working with Scott is the multiple areas of expertise he brings to the project.  He is both an artist and technician – perfectly incorporating complex computer tools with his creative vision to produce accurate and aesthetically rich imagery.  Scott is accommodating to our timing and multiple change requests – doing whatever it takes to meet our deadlines.

On top of Scott being, creative, organized and professional, he also drove the process on our project. He knew how to ask the right questions to understand what we were looking for in our final product.

The development you created the image for is selling well – and your rendering is central to the effectiveness of our marketing message.  It is the best tool we have to help prospective buyers visualize a building that does not yet exist.
Lance Jackson & Associates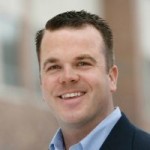 Scott is truly gifted in being able to take a project from a concept and render it to look more realistic than any photo ever would. His abilities in rendering far exceed anyone else we have worked with. His 3D presentations make any job look professional and go along way in trying to sell a project. Any Real Estate or Development needs, Scott is a must have on your team.
P.E.
Three West, LLC | Commercial Real Estate & Consulting