You are a talented magician. This may become my next favorite real estate tool to help folks see possibilities in real estate!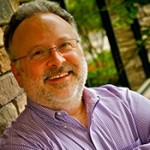 "Here on Long Island, we were designing and building a new church facility unlike any in this area. Because of that, we knew the renderings would be especially important. Like most, we tried to work with our architect at first. But, it took forever to get changes back and they were almost never right.

When we decided to work with J. Scott Smith Visual Designs, the difference was night and day. Through online meetings we saved thousands of dollars because Scott was able to show us potential conflicts in the plans. Also, instead of seeing one version from the architect, Scott made it possible for us to view multiple versions. In the end, we selected one that saved thousands of dollars over the architect's original exterior design. Before that, I never realized the benefit of bringing in a rendering firm like Scott's while design decisions were still being made. In fact, our architect was even impressed with the final ideas! At this point, we now know that Scott's work saved us more than it cost. Therefore, my recommendation is simple. Instead of a simple rendering, let Scott help you find a building design that will actually work for you. If you do, I believe you will find it to be one of your best investments."

Ed Kirkland, D.Min.
Sr. Pastor
Living Faith Christian Church
Farmingdale, New York (Long Island)
D.Min., Sr. Pastor
Living Faith Christian Church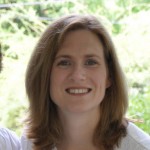 To Whom It May Concern:

Our stewardship team attended training sessions with The Gage Group in Dallas, and they strongly suggested that we have a virtual tour made of our plans.  They insisted that they were far more effective than just rolling out the plans for people to see. As the Capital Campaign Director for Silver Springs Baptist Church, I was in charge of finding someone to express our vision to our congregation.

Our church has approximately 200 regular attending members and we needed to be good stewards of our money.  So I set out to find the best price that I could find without sacrificing quality.  I even called India to see if outsourcing it would be cost effective for us.  I found Scott Smith by accident while just searching the internet.  I shouldn't say "accident" because I feel that it was God-led. We got the best quality and the best price with Scott.

Scott kept us informed all along the way.  He had phone conversations with our pastor and me to make sure he understood the vision for the church.  He had calls to our architect to make sure he was interpreting the plans correctly.  After seeing the first rendering, our architect actually changed the shape of our baptistery because he didn't like how it looked.  Think of the money that saved us to have him change something BEFORE we got into it!  When our pastor called Scott's references, he found the same thing.  Churches actually saved money by finding changes BEFORE it became a pricey issue.

When we were finally able to unveil the virtual tour to our congregation, you could feel the excitement.  A picture really is worth a thousand words!  In the first month of our campaign, we got almost 25% of our total cash pledge for the 3 years.  IN THE FIRST MONTH!   We put it on our website for people to view at anytime.  Visitors can now go to our website and "see" what we have planned verses a crude drawing before.  We will continue to get our money's worth out of it when the building it built.  We will leave it up as a way for visitors to "see" the church before they go into it.

I would recommend Scott Smith to anyone needing a top notch virtual tour at a very competitive price.  If you have any further questions, feel free to call me at (see below), and I will be happy to answer any questions you may have.

Sincerely,
LeAnn Wood
Capital Campaign Director
Silver Springs Baptist Church

NOTE:  LeAnn provided her phone number for anyone who would like to talk to her.  If you would like to talk to her, contact me for her number.
Capital Campaign Director
Silver Springs Baptist Church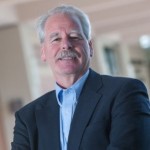 We've worked beside J. Scott Smith Visual Designs, Inc. with our private development type projects. The firm's ability to illustrate the future appearance of a proposed building/development has been quite helpful in relaying impact information to city councils, public gatherings and financial institutions. Their work demonstrates the "picture is worth a thousand words" and improves the ability to relay accurate and helpful information to those groups who require a good depth of understanding for a project.
P.E., Director of Southern Municipal Infrastructure Team
C2AE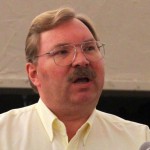 Scott's work is really awesome! Whether it be a digital sketch or a 3-D fly-through, he delivers beyond expectation. I have not seen anyone else's work that can touch Scott and his team.
President
My Financial Team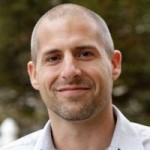 Scott's work speaks for itself, and for him. He's one of the hardest working guys I know, is committed to excellence, is a fount of creativity, and he is constantly working toward mastering his craft. I highly recommend Scott to anyone in need of his services.
Managing Member
Taproot Pictures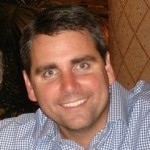 Scott is a great asset to anyone who needs renderings of what a building might look like after construction. He offers a very valuable tool to either help sell a job or to just simply see what the project will look like before any costly design mistakes are made! Scott recently helped me with an addition job that I was trying to sell with four different elevation options which is a very difficult task without the aid of some good visuals. Having the four different options in 3 dimensional renderings helped me to win the job!!! Thanks to Scott and his awesome staff. Scott and his team worked the renderings off of a few photos that I provided via email. They actually did the renderings right in front of my eyes while we were on a web conference. An amazing and truly professional team! Try them for yourself, you will not be disappointed… Thanks again Scott!!!!
President
Surgent Construction, LLC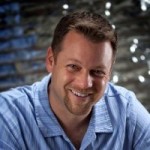 Why was I only allowed to pick 3 of the 7 attributes that describe working with Scott if they all applied? Not checked on the list was Good Value, On time, High Integrity and Creative…So there they are on the list as well..

Scott's work creating 3D mock-ups for client presentations not only helped convey my design to the client, it also enabled us to make swift and meaningful changes when needed, and to show clients the instant ramifications of "small" changes in a concept, how it affected other things in the composite whole.. I referred back to the model myself many times to check my own thought processes out.

That can only be done in 3D with instant feedback..(like live GoToMeeting presentations with clients across the country) and Scott is the master of that!!!

Why haven't you called him yet?
WaterScapes by Bianchi Design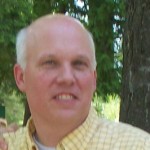 Scott is an independent, problem solving machine when it comes to computer aided design and visual communications, a technician with an artist's eye. You won't be disappointed. I have known Scott for over 10 years, I employed him at one time and have continued to support his business venue since his leaving. He is enthusiastic about his work and your success.
Mansfield Land Use Consultants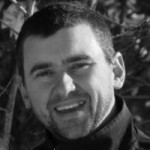 Scott has provided an invaluable service to me a quite a few years now and I have absolutely no reservations recommending him to anyone, except my competitors of course. The service he provides is prompt, professional and very easy to work with, not to mention the resultant product is beyond compare.