These days, colonial homes may not be that common. But their unique aesthetics is something that grabs everyone's attention. These homes follow the old school's colonial architecture. That's why they are named as colonial homes.
Compared to traditional and modern homes, colonial homes have very different exteriors. That's why it can be challenging to modernize their exterior.
This blog post is all you need to know regarding "how to modernize a colonial home exterior?'. So, let us get into it!
What is a Colonial Home?
With more formal entryways and old-school exteriors, many still prefer colonial homes. As the name indicates, they follow the colonial architecture and build according to colonial architecture.
Colonial homes are typically characterized by their large, symmetrical facades and historically accurate details.
The most common elements of the colonial style include a central front door with a pediment above it, shuttered windows in groups of two or three, and a chimney at one end of the house.
How Can Architecture Change The World
Exterior Components of a Colonial Home
Before we begin any further, let us share the common exterior components of a colonial home. So, here is a list of some of these components:
Symmetrical Windows

Most of These Homes Have Gabled Roof

Wood, Brick, or Modern Vinyl Siding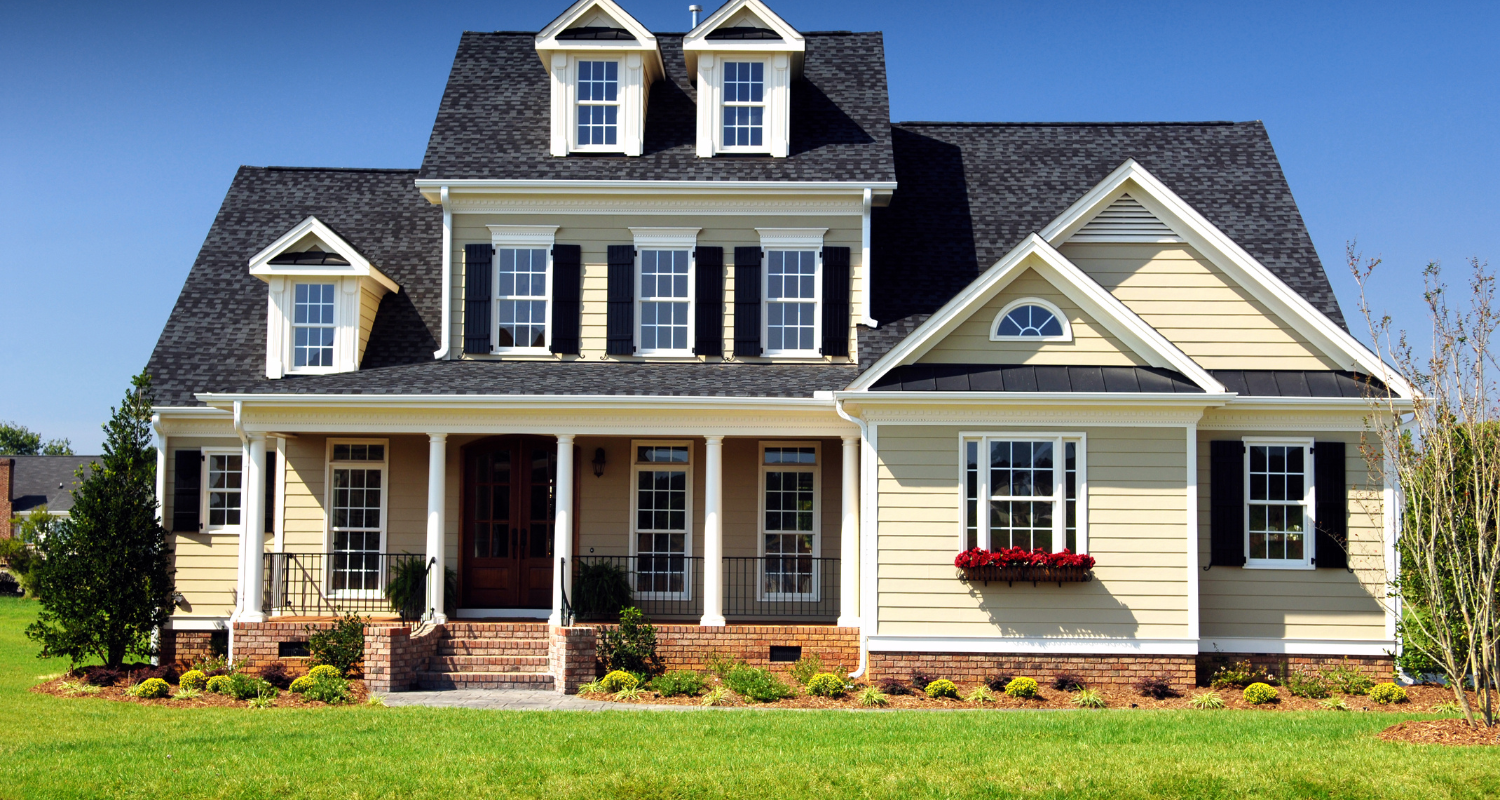 Modernizing a Home Interior!
Modernizing the exterior of a colonial home can be an intimidating task. However, it doesn't have to be complicated or expensive. With some strategic updates and well-thought-out renovations, you can transform your colonial home into a modern marvel quickly and easily. Here are some ideas on how to modernize the exterior of a colonial home:
1: Update the Trim and Siding
Replacing the old, worn-out siding with a modern fiber cement or vinyl option can instantly give your colonial home a fresh new look. And don't forget to add some bold trim accents to emphasize the home's architectural features.
2. Add Different Colors to the Exterior
Repainting the home in bold, modern colors can really make it stand out. Choose shades that are complementary to the existing color scheme of your neighborhood and home.
3. Add Outdoor Lighting
Installing outdoor lighting is a great way to add a modern touch to your colonial home exterior. For example, you could use solar lights or low-voltage wired lighting to light up pathways, steps, and other areas of your property.
Pros and Cons of Insulating Interior Walls
4. Install a Modern Door
Replacing an old, dated front door with a modern one can really add some character to the exterior of your colonial home. Choose something that will fit in with the style of your house and add a pop of color or an interesting design element.
5. Upgrade Your Windows
Upgrading your old, single-pane windows to modern energy-efficient double-pane ones can make a huge difference in the look of your home. It will also help you save on heating and cooling costs in the long run.
6: Upgrading the House Roof
You can also upgrade the exterior of your colonial home by opting for a customized roof. For example, you can opt for Asphalt roofs instead of gabled roofs. Of course, there are other roofing options in this regard.
Similarly, by painting your newly installed roof, you can give a distinctive look to your colonial house.
What about the Interior of Your Colonial Home?
Like the exterior, you can also upgrade your colonial home's interior. Now, the architectural design may not allow for all modern upgrades. But there are many add-ons that you can opt for. Here are a few suggestions in this regard:
1: Upgrading the Kitchen
You can change the cabinet work of your colonial home kitchen. For example, opting for some customized wooden cabinets may be a good idea here. Similarly, glass kitchen cabinets can also be used.
They may be expensive, but they look great. Further, you can opt for a large open window for your kitchen. This will make your kitchen airier.
What's the Difference Between a Double-Wide and a Modular Home
2: Upgrading the Bathroom
Next up, we have the bathroom. Now, colonial homes have pretty simple bathroom designs. In this regard, a lot of work can be done.
It would be a great idea to go for fancier bathroom cabinets. Further, you can choose modern bathroom mirrors to make the bathroom look different.
Lastly, you can upgrade the shower space to enhance the aesthetic appeal of your bathroom.
Final Thoughts!
So, now you know how to modernize a colonial home exterior. There are so many aspects that you can customize. For instance, you can upgrade doors, sidelines, windows, and also the roof. Apart from the roof, you can customize any colonial home's kitchen, living space, and bathroom.
Thankfully, there are so many add-ons available these days. So, upgrading or customizing any colonial home exterior shouldn't be a big deal.
Jscottsmith.com is offering the best rendering services across the USA. If you are looking for the best rendering services in Phoenix or any other part of the USA, feel free to connect today.