Planning to remodel your split-level house? How about choosing a 1960 split level exterior remodel? Most homeowners opt to various mods to entice up the looks of their split-level house's interior. However, the exterior often gets neglected. In reality, you can equally remodel the exterior of your split-level house. Let us explore a few bi-level house exterior ideas.
7 Bi-Level House Exterior Ideas to Modernize a Split-Level Home Exterior
It's always a good idea to remodel the exterior of your split-level house. It increases your property's worth significantly. Here are seven modern split level house exterior ideas. Check out 3d exterior rendering services provided by JascottSmith.com.
1: Updating the Siding
Choose a different material and color combination to make the exterior of your split-level house interesting. For example, you can go with red bricks and siding combinations. This combination would look great and will perfectly complement your home. The look and feel of radiational red bricks and sidings give a distinctive yet practical look.
2: Customizing the roof
When talking about remodelling the exterior, we cannot forget the importance of customizing the roof. Now, there is plenty of room here for going above and beyond to completely change the exterior looks. For example, you can choose dormer roofs, hip roofs, or gabled roofs for your split-level home.
Moreover, even the traditional shingles roofs (with a nice color combination) can look unique. So, there are a ton of options here. Ensure that you choose the ideal roofing to maximize the exterior looks. Most modern roofing materials can easily for 20-25 years. So, it is a one-time investment.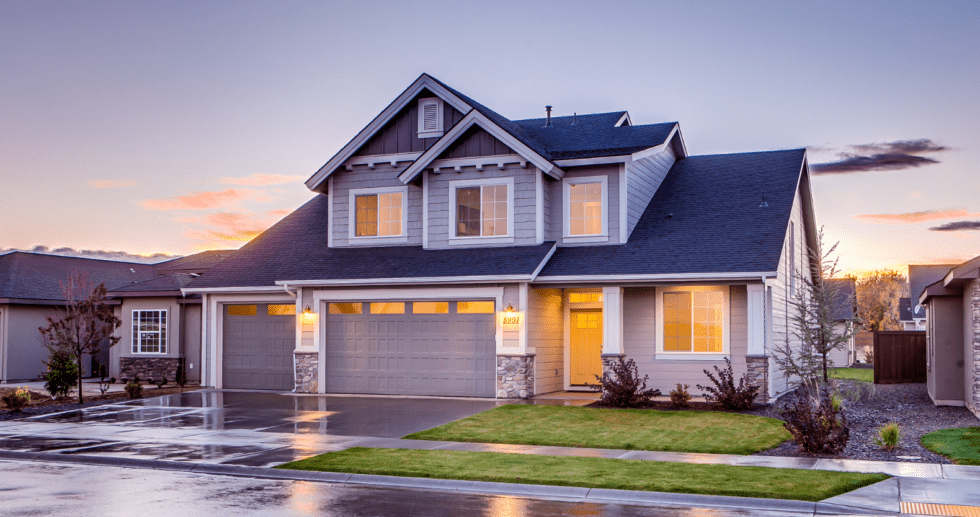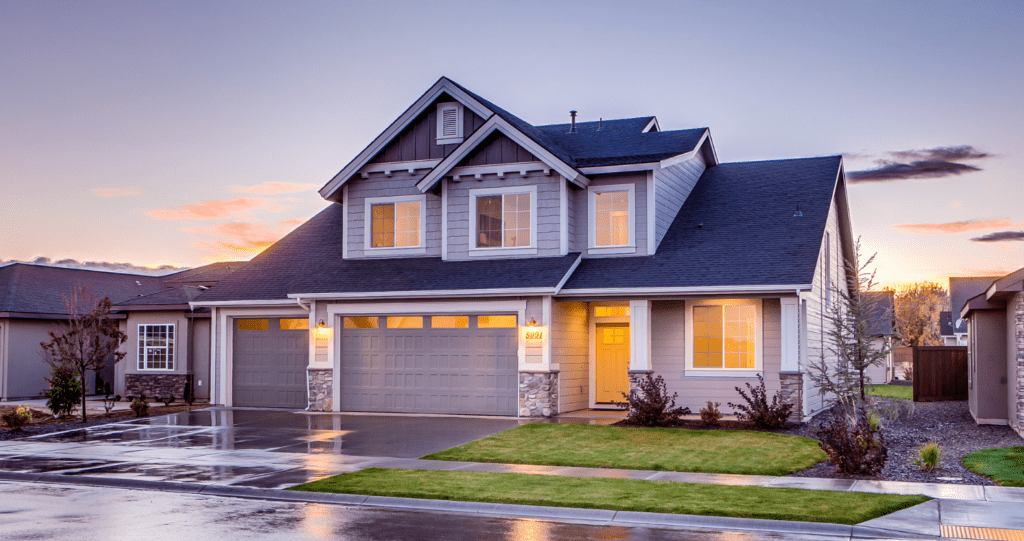 3: How about customizing the deck?
Most 1960 and 1970's split homes had an odd style deck. However, the presence of a deck really contributed to their looks. For even better looks, you can customize the deck.
For example, choosing a unique color for the deck. Further, you can choose various finishing options for the deck. So, this way, you can customize the deck of your split-level home.
4: A Fresh Paint Job Would Do Nice
Just like the interior, the exterior of your split level also needs a fresh paint job. In this regard, you can opt for nearly any type of paint. Further, there is a range of colors to choose from. Ideally, you should choose a color that is in contrast with the color of your roof. This will give a much different look to the exterior of your house.
Modern Vs Contemporary Architecture
5: A Modern Looking Glass Door Would be Perfect
Now, let us talk about the garage door. It is a better idea to go with a modern-looking garage door. After all, the garage door of your house is an element that truly reflects the vibes of your split-level home. So, choose a quality material for your garage door.
How about choosing a glass door for your garage? For example, you can opt for a tempered glass garage door. These days, glass doors are as durable as any other type of material.
On the other hand, the look and feel of glass garage doors are simply astonishing. So, it can be an excellent material for your garage door.
Furthermore, you can even go with a traditional wooden door. However, by adding a bit of style to it, you can make things interesting. So, wooden and glass garage doors are the two best options here.
6: Customizing the Porch
Most of the spit-level homes have a dedicated porch at the front. Again, this is an element that gives you plenty of customization leverage. Now, you can add different elements to the porch to change the overall aesthetics of your property.
For instance, you can replace outdated columns with new ones. This will certainly enhance the curb appeal. Give it an appealing look with some fresh paint. Add up some chairs, and the porch will look great. So, if you have a reasonable size Poarch, customize it the way you want for enhanced looks.
7: Installing New Window Trims
The 1960s-style window trims may not look that great in 2022. So, how about updating them? These days, a variety of window trims are available. Further, you can also replace their glass if that's not in great condition. You can opt for insulated glass panels to insulate the interior from external noise pollution.
So, the wide availability of modern-day accessories has made it a lot easier to modernize a split-level home exterior.
Wrap-Up!
So, that's how you can give a modern look to your split-level home. By customizing its exterior, you can give a distinctive look to your property.
It will also help you grab the attention of potential buyers. Improving the looks of your deck and customizing the porch are some easy ways to change the aesthetics. So, it is a great idea to spice up the exterior looks of your bi-level house.
Do you need help finding architectural rendering services? We can help! Visit Jscottsmith.com today for a consultation or free estimate.