Gone are the days when landscapers had to rely on old-school ways to determine the potential of a piece of land. These days, the use of advanced 3-D designing apps and software has made the tasks of landscapers a lot easier.
Ai and machine learning are also helping a lot of landscaping designers. The good part is that all this computer aid facilitates landscapers, landowners, suppliers, and engineers. Here is how computerized design is improving the landscaping industry.
How Has Computerized Design Improved Landscaping? Some Advantages
1: Added Convenience
As we mentioned, now landscapers don't really have to use old-school methods. Back in the days, they had to measure the dimensions of the piece of land manually. It used to take hours and sometimes even days to figure out the actual dimensions.
Now, smartphone applications have made it easier to draw layouts of various types of land. So, it is so easier and more convenient to do the same job with a few taps. This added convenience has forced almost all landscapers to go digital as it helps them save time.
2: It's Fast and Accurate
A human mind can think fast, but one often gets tired and frustrated doing one thing again and again. On the other hand, computer design software's are smarter than humans. They are programmed to perform one task perfectly without any compromises on efficiency.
So, these computer programs are not just fast but also accurate. In reality, it is a great benefit to landscapers, architects, and landowners.
3: Setting New Benchmarks
Using computer-aided applications in landscape design is setting new benchmarks for the industry. That's because more and more developers are developing new programs and applications. As a result, these programs will have even better efficiency.
So, for the landscape designing industry, it is a very welcoming trend. After all, all these computer-aided tools will help designers and architects speed up their tasks. Also, they will be able to think out of the box using these programs.
All the processing will be done by such software's and landscapers will only have to feed information to them.
Tips for Hiring 3D Architectural Rendering Services
4: Easy Sharing
Another great advantage of CAD is that it helps you share the designed files over email. Usually, it was a hassle to share these files before the launch of such computer-aided software. Now, you can instantly share your design with your clients. This also helps save time and energy.
5: Reduced Risk of Errors
Manual designing wasn't error-free. Often designers had to edit their landscape designs to eliminate errors. Now, as computers create these designs, so the chances of any errors are nearly none.
On the plus side, these programs deliver matchless designs. In addition, many designers believe that CAD delivers error-free designs. Also, these designs are nearly impossible to create with human effort. If you are looking for modern rendering services to get your landscape designed, Jscottsmith.com is here to help you!
What's The Future of Computer Aided Design?
Today computer-aided programs are leading the landscaping and even architectural design industry. With the rise in the popularity of this software one thing is very clear, it is the next future. 5-6 years back from today, such programs were considered the future.
However, today, they are present in their finest forms with enhanced efficiency and minimal chances of any errors. In the coming years, artificial intelligence will further improve these computer-aided applications.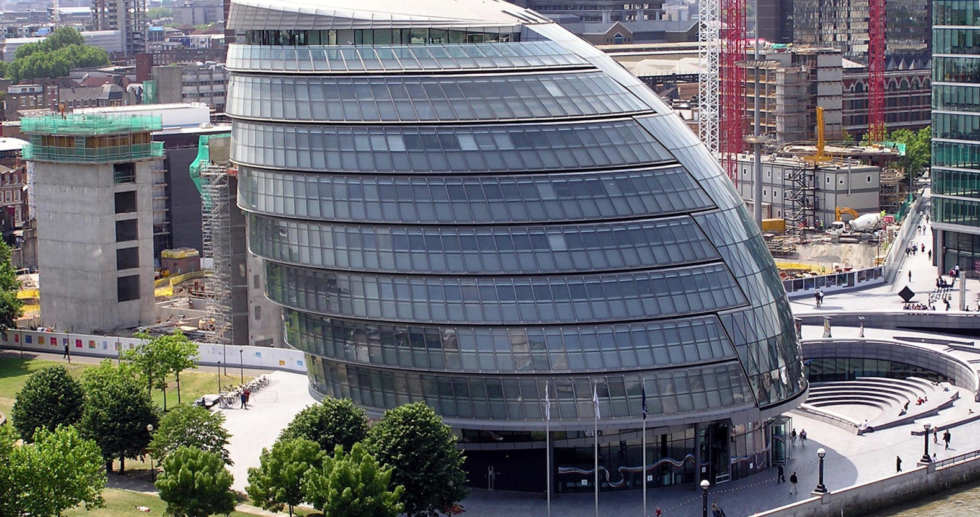 How Is CAD Adding Landscape Architectural Rendering?
Computer-aided design is helping landscape architects in so many ways. You have explored some of its benefits, but how CAD is aiding in landscape architecture is quite interesting.
First and foremost, it has made communicating ideas to clients much easier. That's because your client will get a 3-D model that best reflects your visualizations. Similarly, you can also visualize and present 3-D models of various landscape lands to your clients.
Previously, clients and landscape designers both used to find it tough to communicate ideas regarding specific architectural designs. Now, computer-aided design tools have made this a breeze.
Furthermore, these tools help designers finalize their designs easily before the construction begins. So, this really helps consecution companies and various other businesses save a ton of money. Lastly, it also helps them save time.
So, given how CAD is aiding landscape architectural rendering, in the coming years, almost all businesses will opt for computer-aided design tools.
Should I Outsource 3D Architectural Rendering
Final Thoughts!
So, now you know all about "how has computerized design improved landscaping?" In reality, computerized designs have improved the landscaping industry a lot. In fact, it is setting up new trends.
These days, smartphone applications have made it easier to draw layouts of various types of land. So, it is so easier and more convenient to do the same job with a few taps. We will have even more capable and advanced computer-aided programs in the coming years.