Whether you are searching for how to build a modern home for 100k or want to know the cheapest way to build a home, your intention would be pretty much the same. That's because, in both cases, you want to save some cost.
In reality, that's not a bad approach. However, with the rising prices of construction materials, it has become quite tough to build a modern home for 100k. But still, with some planning and hard work, you can build a cheap home that doesn't break the bank.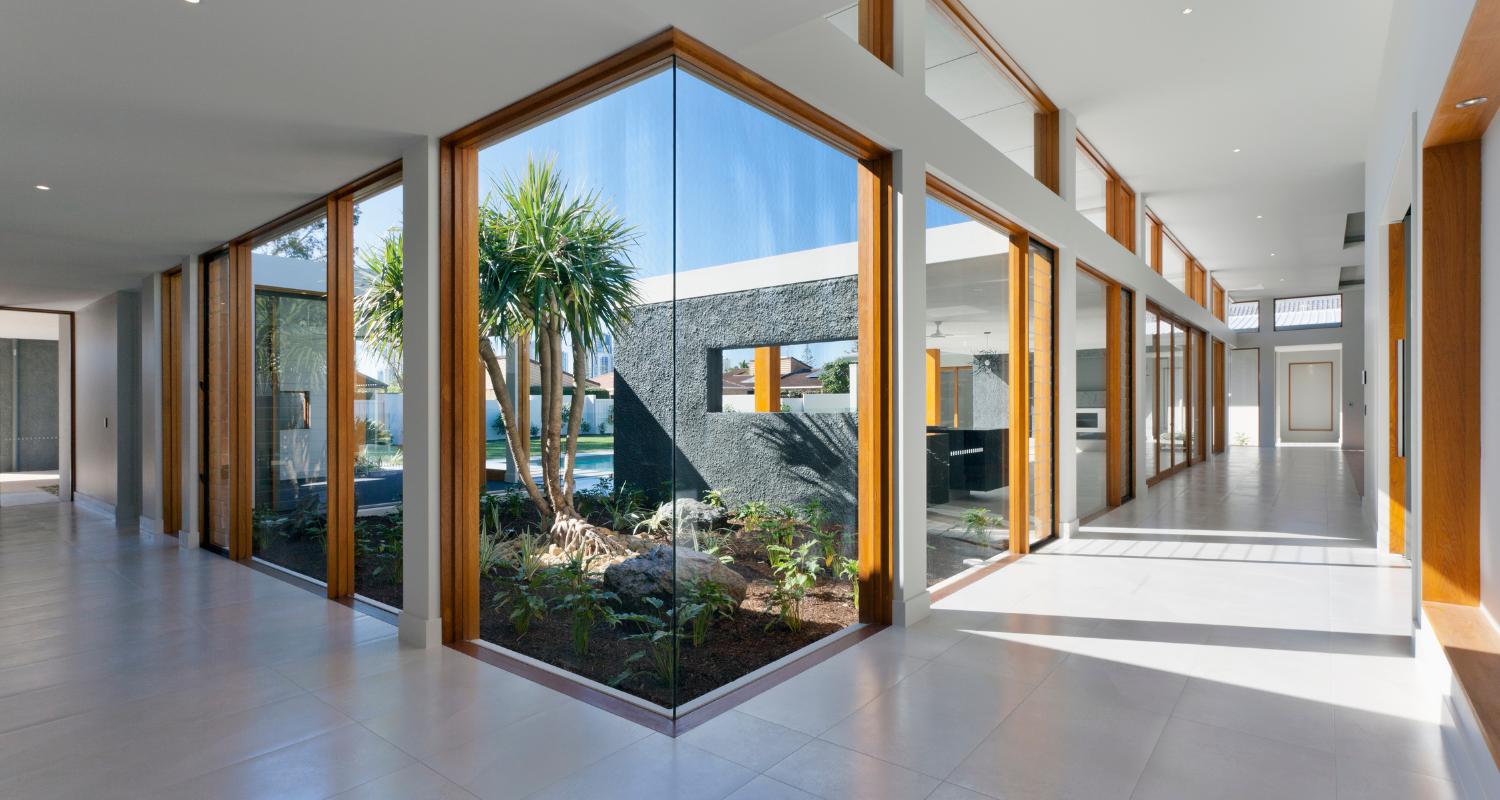 This blog post is all about building a modern home for 100k or even less. So, let us explore it!
Building A Modern Home For 100K? Is It Even Possible?
The straight answer is yes; building a modern home for 100K or less is possible. However, you will have to be very conscious while designing your home's interior. Similarly, you also have to opt for durable yet cost-effective add-ons. This way you can save some good cost.
Interior vs Exterior: Difference Explained
Do You Own Land Or something?
In order to build a super cheap, modern home, you will have to ask some specific questions to yourself. For example, do you own a piece of land? That's because if you own some land, it becomes easier for you cut down the cost of building a modern or contemporary home.
Further, 100k is not a very high budget for building a house. So, if you also want to include the land cost in this price, things may get complicated for you.
Determine The Right Size Of The House?
Next up, you have to decide the size of your modern house. Now, you can opt for any size. But keep in mind that a large house will need more building costs. Similarly, a smaller-than-usual house can be built for around 100k.
In this regard, your family size may also change your decision. If you have a big family, you may have to cut some corners here and there to stay under 100K. So, it is best to be very clear about the size of your modern home from the very start.
Do Modern Houses Have Chimneys
Are You Comfortable with DIY Hacks?
These days, the trend of following DIY hacks is on the rise. This is because many homeowners prefer to opt for a DIY method for routine home care adventures. Similarly, many homeowners find it easier to perform various house upgrades themselves.
That's a very good move for those who want some extra installation cost. However, not every person is comfortable with DIY hacks. So, here you have to ask yourself whether you are comfortable with the DIY method of enhancing the home's aesthetics. If yes, chances are you are going to build a home under 100k with ease.
What About Local State Laws?
In the US, every state has laws that contractors and homeowners must follow while building any property. Therefore, you will have to determine which codes and laws you will have to follow.
If you are unaware of this scenario, you can always consult with a professional contractor or a home builder.
Choose a Prefabricated Home to Save on Cost
Now, let's come to the actual solution. You will have to choose a prefabricated (ready-made) home to ensure that your budget stays under 100k. That's because prefabricated homes are easy to assemble and also highly customizable. Here are a few reliable prefabricated home options:
1: Modular Homes
Modular homes are a type of prefabricated homes that are pre-built (to a great extent). So, these homes ship in various components. When they reach at a site, the different parts of the home have to be assembled.
Usually, the major installation part is done by professionals. But, if you have the guts, you can also build one on your own.
2: Kit Homes
Instead of buying raw materials, it is best to go with Kit homes. Like other types of prefabricated homes, they also arrive in parts at your site. However, they are much easier to assemble. Further, they are a relatively cheaper option here.
So, if you have a limited budget of around 100k, it is a good idea to go with kit homes. However, note that you may have to expend your budget a bit to get the most out of these prefab homes.
3: Manufactured Homes
Last but not least, we have manufactured homes. Manufactured homes are becoming an increasingly popular option for those looking to save money on their housing.
They offer a convenient and cost-effective way to buy a home without sacrificing quality.
They can also be customized to fit individual needs and preferences and be very energy efficient.
Modern Vs Contemporary Architecture
Final Thoughts!
So, that's how you can build a modern home under 100k. As highlighted, it is best to go with any prefab home. Further, if you are used to common DIY hacks, you can also assemble these homes on your own. This way, you can save on labor costs and other installation charges.