Almost every homeowner wants to build a modern house these days. Well, that's a fair ask, as building a modern home isn't child's play. But, with time, things have changed a lot. Whether you prefer a more modern look or that old-school classical look, you can build a house in any style of your choice.
The modern home cost is one aspect that bothers many. After all, you must plan a budget before beginning the construction. Therefore, you might also be wondering, "are modern homes more expensive to build"? This article is all you need to know about the various modern home designs and their construction costs. So let us get into it!
How Much Does It Cost to Build a Contemporary House?
Let's get straight to the point; generally, building a modern house cost tends to be slightly towards the higher side. Now, there are many factors (more on them later) that vary the overall cost of building a contemporary house.
A traditional house usually has a simple structure. So, you may not always have to hire an architect to build such a house. Whereas a contemporary house costs of a more complex structure.
Obviously, for those fancy designs, your construction hassle gets doubled. But don't worry, keeping an eye on factors affecting the modern home interior cost, you can build one without breaking the bank.
Modern Vs Contemporary Architecture -All You Need to Know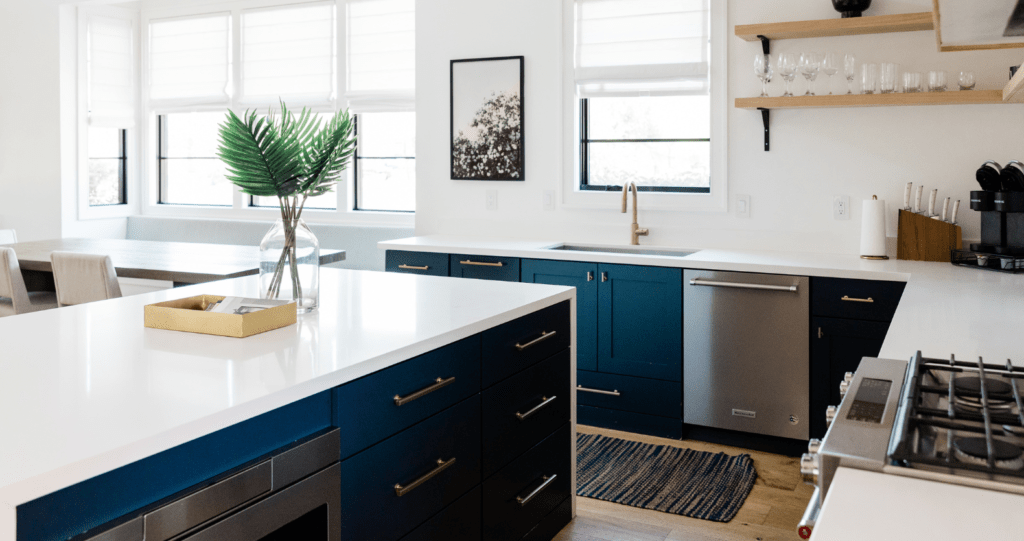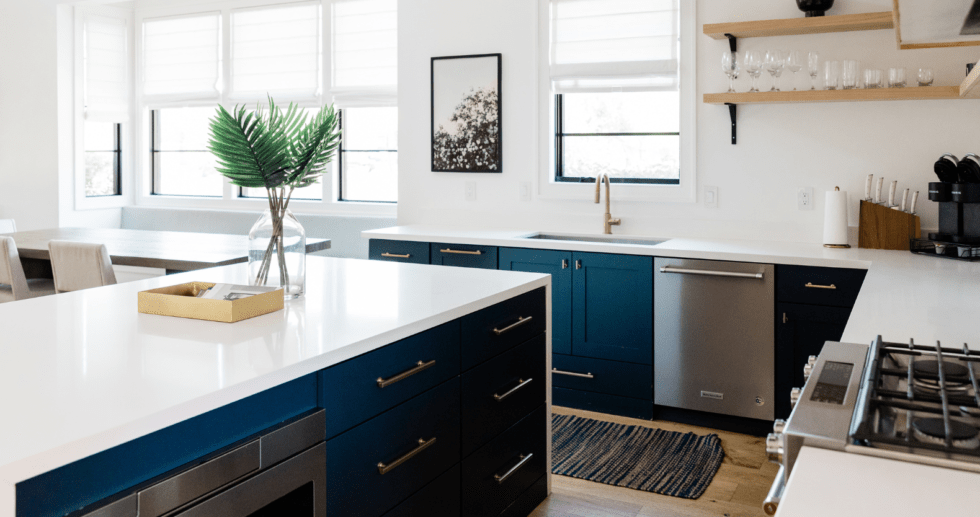 Why Building a Modern House Costs a Ton?
As mentioned before, there are various factors that determine the actual cost of building a modern home. Let us take a look at a few of these factors.
1: Complex Structures to Deal With
Most of the modern houses have wide-open space. Such designs are opted to ensure there is enough space for adding a custom touch to a home's interior and exterior.
Therefore, you often have to build a strong base structure (which raises the cost). Further, you can't really compromise on the construction materials. This may also raise the cost by a significant margin.
2: Expert Designers Are a Must for Your Modern Construction Projects
When you understand that your new modern construction projects may include some complex structure – the next step is to look for a licensed and expert contractor.
Note that your chosen home designer or architect must have experience of dealing with such modern house structures.
So, hiring experienced contractors may upset your budget. That's also one reason why building a modern house's interior and exterior cost is generally on the higher side.
3: Innovative Designs Come at a Cost
You might have seen some really fancy home designs. There are many such modern home design ideas to follow and implement. Moreover, you can also opt for a custom design of your choice.
All this seems perfectly fine but has a cost to it. Your home designer may suggest designs that could cost thousands of dollars. Therefore, an innovative home design idea raises the cost.
4: The Custom Work Gets Expensive Too
Usually, homeowners prefer a fully customized interior and exterior for their homes. Therefore, opting for a customized approach is not a bad idea.
But again, the cost factor comes into the action. However, if you are going with a planned budget, even a bit of customization won't hurt you at all.
For example, you can choose custom windows for your home interior. Similarly, you can opt for a custom roofing option for the exterior. Unfortunately, all these customizations also increase the cost.
Cost To Build Mid-Century Modern Home – Some Tips for Cost Saving
Until now, you might think it is quite expensive to build a modern home. Though, it is correct to some extent. However, by following some bonus tips, you can save some cost. Here is how:
1: Go with a Defined Plan
Most of the time, homeowners don't bother to consult with an architect at the start. Later on, they realize of the importance of hiring one.
We recommend going with a defined plan here. Further, consult with an architect before starting your house construction. This would help you avoid construction-related mistakes that could cost thousands to fix.
2: Be Clear with your Design Approach
That's obvious; you want to construct a modern home. But what about the actual design? Have you chosen one? Or still confused!
Anyhow, it is better to be clear about what type of design you want to opt for your new home. Once you have that in mind, you can discuss its actual cost with various contractors to determine whether it fits your budget.
3: Choose Simple Flooring
It is better to choose a simple flooring option to save some costs while building a new home. Now, it may sound like a bit traditional choice. But to get the most out of your budget here, it is a wise choice. Of course, you can always upgrade to an expensive flooring option later on.
Final Words!
So, now you know all about "are modern homes more expensive to build"? Well, they can be expensive to build. That's because complex structures, fancy flooring options, and additional labor charges increase the overall construction cost.
But, on the other hand, if you consult with an expert architect before building one, you may end up saving a bit on the actual construction cost.