Church Rendering Services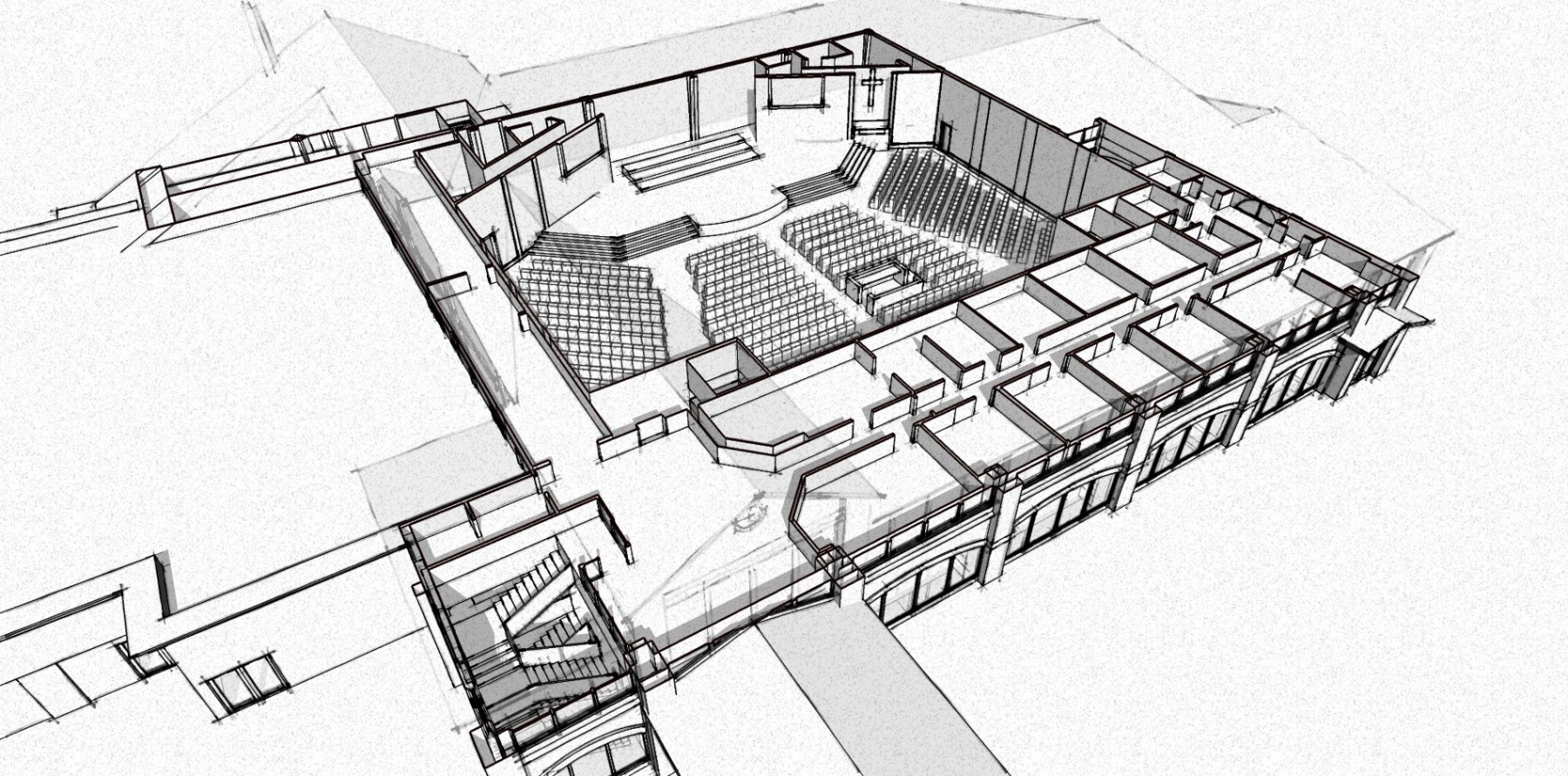 Churches Have an Uphill Battle
Church building committees are tough. Even when they have the right information, it's hard to get everyone on the same page. And explaining your ideas to a congregation that isn't accustomed to reading architectural plans can be even trickier. That's why "visual reinforcement is paramount in today's fundraising landscape". A high-quality architectural 3D church rendering is what you need to build a bridge with the church body.
Build an Emotional Connection
The bottom line is people aren't moved to care about technical blueprints on an easel, and "best colors for church exterior design" or "church interior design" are not the most engaging topics. However, we can tell you from experience that people will fall in love with a design when the vision is crystal clear with a church interior 3d design and the emotional connection is unmistakable. That's where we come in. Our realistic architectural renderings are like photographs. They communicate your design accurately while making a connection that lines and words simply can't.
Maybe a Church Animation is the Ticket 
Sometimes a high-quality architectural 3D rendering is exactly what's needed. But often – and especially when launching capital campaigns – a 3D animation or some sort of interactive experience is the secret ingredient for building trust and engaging the people. We are well-experienced with these as well.
Take a look at these sample videos of Church 3D models we've done for churches across the country. These were part of comprehensive capital campaigns and helped to communicate the vision and scope of each project in an exciting way. We would love to do the same for you!
Stewardship is Key
We also understand your concerns about money and stewardship. At J. Scott Smith Visual Designs, many of us are part of churches and committees ourselves. We get it. We are interested in getting you the most you can out of your investment. At one church, our church exterior rendering services were able to show them that using less stone actually looked better. They later told us that the savings in materials more than paid for our services, so they saved money and got a better sanctuary.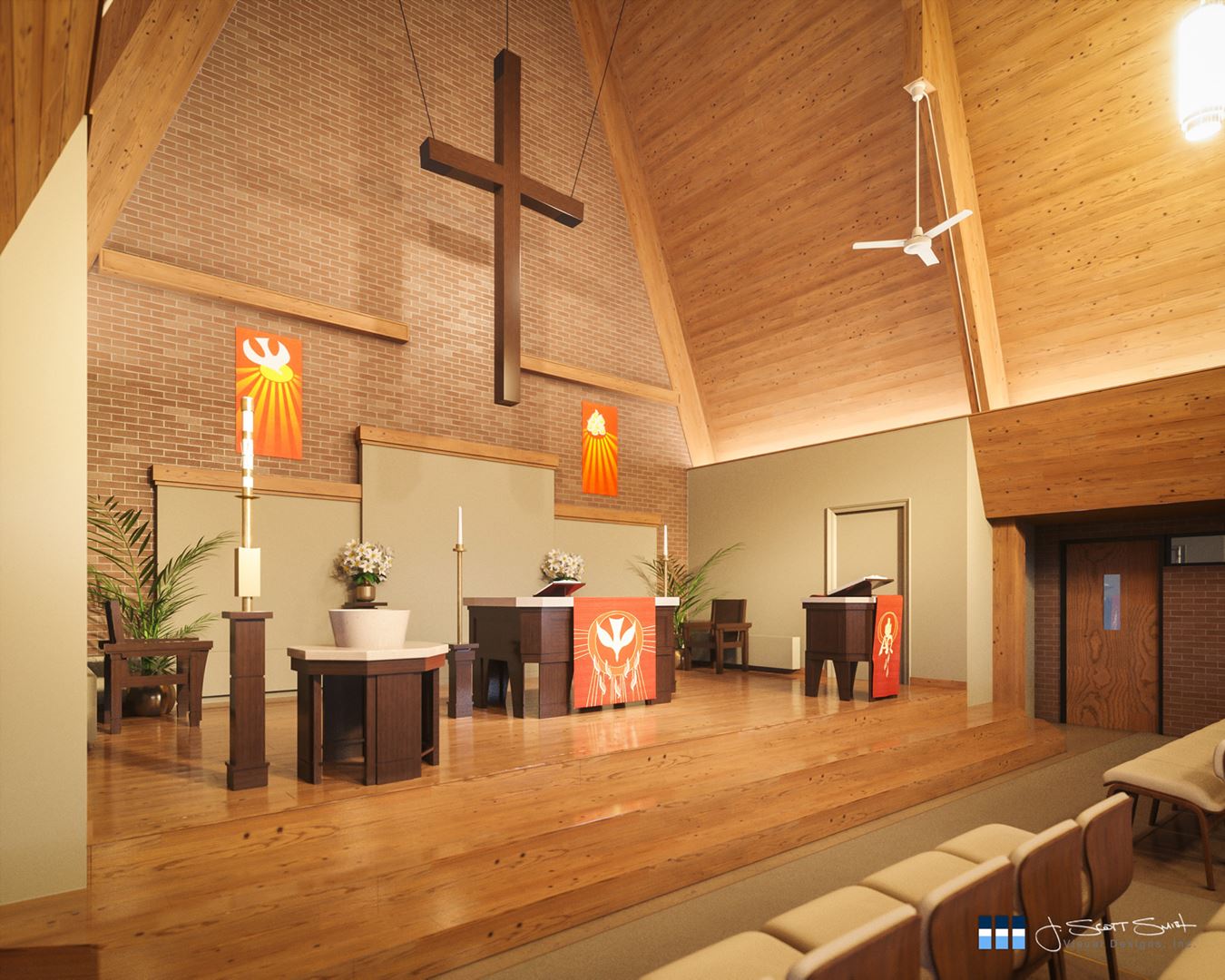 Understanding is Vital
In another case, a choir director noticed in our church interior rendering that there was no door from the stage to the practice room where he expected it. He had seen the plans for months, but it took translating them into a format he could relate to before he understood the design.
Trust Us with your Church Rendering
Every project has stories like these. This is why we especially love working with churches. We love good design, but we also love fixing problems, saving money, and seeing happy and successful clients.