Benefit 1: A Compelling Visual presentation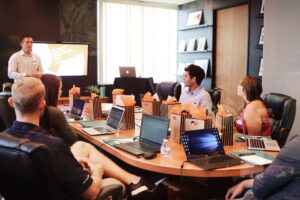 Whether you're working on a capital campaign, giving your marketing team stunning visuals, presenting before the township for a new build or showing your spouse your vision for that dream kitchen, it doesn't get any better than having a photoreal image of the finished product in your toolbelt. When it comes to presentations, we can show your new store or apartment complex in the exact context of the surrounding buildings and landscape to remove all doubt about what impact it will have on that street.  If you're a designer or builder, every piece of furniture, every paint color and appliance can be shown in stunning realism to win over your client, or prospective buyer. Stylized 2D drawings can give an idea of the finished build, but a 3D rendering takes you there.
Benefit 2: Speak the same language
You can have a whole list of talking points about why your project is great, but it's much easier to let a picture do the talking. Instead of speaking in abstracts, now both you and your client can point to an image to be certain about what you like and don't like. Words have different meanings to different people. Miscommunications abound about what a client meant by "bigger" or "darker" or "more modern." 3D renderings translate partly formed ideas into concrete visuals to remove confusion 100% of the time.
Benefit 3: Easily swap different options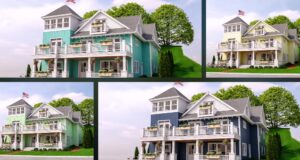 Change the pitch of the roof, the width of the pillars, maybe tweak the layout or alter the landscaping to provide more sun. Whether you want to knock out a wall or just try some different paint colors, the combinations of finishes, fixtures and furnishings are infinite. And digital changes are fast, easy, and much less expensive than experimenting with real materials. Check out all the variations we did for the exterior of The Mackinac House, a boutique hotel on Mackinac Island. Siding alternatives, paint color, awning options–all easily swapped in our software and shared with our client to be sure this charming hotel had just the right look to invite guests to their front door.
Benefit 4: Avoid costly change orders
If you're making choices for your finishing materials based only on small samples and mood boards, you're taking a gamble that you will still like your selections on a large scale in the real-life conditions of the room. Suddenly the cabinets might be too dark for the room with the flooring you chose, or maybe the backsplash doesn't provide enough contrast to the countertops now that you see it installed. Once you see the effect of the natural light and artificial light, the upholstery is too bright–you get the idea. So many factors come into play that might affect how much you like the finished project, and if you catch something "off" after construction begins, now you're faced with expensive changes and lengthy delays. On the other hand, a 3D rendering shows all the pieces of the puzzle together, as they will be in the final build. We can even do immersive 360 panorama renderings, if you want to be able to "walk-through" the new building.
Benefit 5: Happy Clients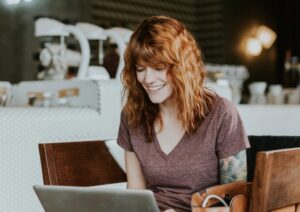 The big reveal of a finished room or building should be a happy occasion every time. You achieve this by taking out the element of chance. Homeowners feel more secure during the building process when 3D renderings are utilized, and some have even said they are more patient, knowing exactly what is coming at the end of construction. Clients who you communicated with clearly and love the end result will come back to you for business again, and even better–they spread the word about your architectural/design/building services, giving you free referrals and a stellar reputation.