Myth #4:
"3D Modeling means the client can't be involved in the design process."
When we get the architect's design and model it, we aren't working in a closed-door session without the chance for input from the client along the way! Feedback and the potential for changes are some of the biggest advantages to creating a 3D rendering before jumping into construction.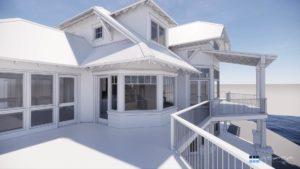 We begin with a clean white clay rendering that shows just the design in 3D before any materials are added. This stage is sent for approval to our client before we continue. As this is the first time they're seeing the structure in 3D, it's a great opportunity to catch any design flaws before continuing on. We easily communicate with clients across the globe with tools like email and shared screen calls that allow us to comment and mark up the model on our computers as we talk over the phone.
After this first clay model stage, the materials are added, and input is again called for to be sure our client is confident in what the finished product will look like. We take care of the tech–you just get to tell us what you like and what you don't.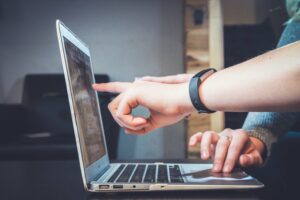 Our clients have told us that they are much more relaxed during the construction phase with a 3D rendering completed first, because they've already been an eye-witness to the end product. They aren't hoping it turns out well, they know it will.
4 Myths About 3D Rendering Services: Part 1
4 Myths About 3D Rendering Services: Part 2 
4 Myths About 3D Rendering Services: Part 3