To Whom It May Concern:
Our stewardship team attended training sessions with The Gage Group in Dallas, and they strongly suggested that we have a virtual tour made of our plans.  They insisted that they were far more effective than just rolling out the plans for people to see. As the Capital Campaign Director for Silver Springs Baptist Church, I was in charge of finding someone to express our vision to our congregation.
Our church has approximately 200 regular attending members and we needed to be good stewards of our money.  So I set out to find the best price that I could find without sacrificing quality.  I even called India to see if outsourcing it would be cost effective for us.  I found Scott Smith by accident while just searching the internet.  I shouldn't say "accident" because I feel that it was God-led. We got the best quality and the best price with Scott.
Scott kept us informed all along the way.  He had phone conversations with our pastor and me to make sure he understood the vision for the church.  He had calls to our architect to make sure he was interpreting the plans correctly.  After seeing the first rendering, our architect actually changed the shape of our baptistery because he didn't like how it looked.  Think of the money that saved us to have him change something BEFORE we got into it!  When our pastor called Scott's references, he found the same thing.  Churches actually saved money by finding changes BEFORE it became a pricey issue.
When we were finally able to unveil the virtual tour to our congregation, you could feel the excitement.  A picture really is worth a thousand words!  In the first month of our campaign, we got almost 25% of our total cash pledge for the 3 years.  IN THE FIRST MONTH!   We put it on our website for people to view at anytime.  Visitors can now go to our website and "see" what we have planned verses a crude drawing before.  We will continue to get our money's worth out of it when the building it built.  We will leave it up as a way for visitors to "see" the church before they go into it.
I would recommend Scott Smith to anyone needing a top notch virtual tour at a very competitive price.  If you have any further questions, feel free to call me at (see below), and I will be happy to answer any questions you may have.
Sincerely,
LeAnn Wood
Capital Campaign Director
Silver Springs Baptist Church
NOTE:  LeAnn provided her phone number for anyone who would like to talk to her.  If you would like to talk to her, contact me for her number.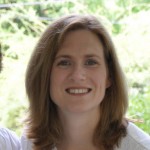 Capital Campaign Director
Silver Springs Baptist Church