Why was I only allowed to pick 3 of the 7 attributes that describe working with Scott if they all applied? Not checked on the list was Good Value, On time, High Integrity and Creative…So there they are on the list as well..
Scott's work creating 3D mock-ups for client presentations not only helped convey my design to the client, it also enabled us to make swift and meaningful changes when needed, and to show clients the instant ramifications of "small" changes in a concept, how it affected other things in the composite whole.. I referred back to the model myself many times to check my own thought processes out.
That can only be done in 3D with instant feedback..(like live GoToMeeting presentations with clients across the country) and Scott is the master of that!!!
Why haven't you called him yet?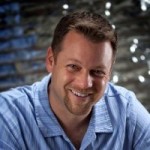 WaterScapes by Bianchi Design