What I appreciate most about working with Scott is the multiple areas of expertise he brings to the project.  He is both an artist and technician – perfectly incorporating complex computer tools with his creative vision to produce accurate and aesthetically rich imagery.  Scott is accommodating to our timing and multiple change requests – doing whatever it takes to meet our deadlines.
On top of Scott being, creative, organized and professional, he also drove the process on our project. He knew how to ask the right questions to understand what we were looking for in our final product.
The development you created the image for is selling well – and your rendering is central to the effectiveness of our marketing message.  It is the best tool we have to help prospective buyers visualize a building that does not yet exist.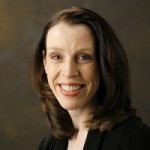 Lance Jackson & Associates